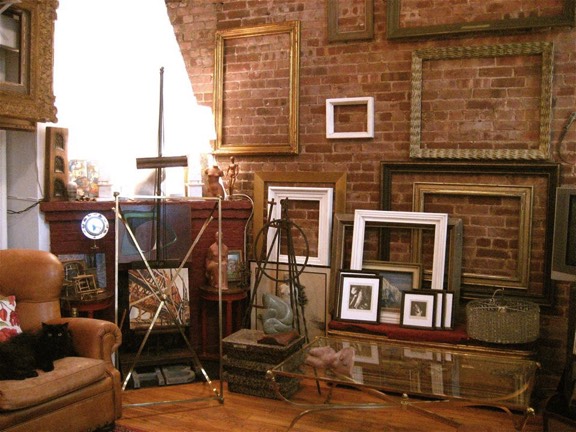 In a 341 square foot apartment packed to the walls with fine antique picture frames in New York's West Village, Heather Karlie Fine Art was founded in 2002. Reaching out to Manhattan's elite Upper East Side art galleries, I asked for appointments to show them my inventory of picture frames. The reception was warm and I soon found myself schlepping armfuls of frames on the 1 train to Union Square, then changing to the 6 train uptown. Yes. I started my business with a MetroCard. Only a few times was I actually asked to leave the train, most times it was smooth sailing and an interesting ride to boot. It's not everyday when you see someone with ten antique frames on their shoulders. Not even for so-called 'jaded' New Yorkers. I had a business. And an awesome opportunity. Pablo Picasso is quoted as saying, "inspiration exists, but it has to find you working". New York City is the city of inspiration!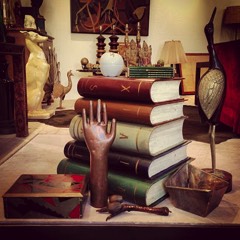 And those ten years in New York City, saw me start my business as well as another business… 20th Century by HKFA. Heather Karlie Fine Art is a business for and about art. While 20th Century by HKFA is for and about all those crazy things I like to buy…
20th Century by HKFA
Visit my
website
, visit my
showroom
on the South Shore of Boston in Weymouth, MA or stop by my booth in the Antique and Design Center of High Point during the extravaganza that is Furniture Market every April and October.
This April I'll be in High Point once again with an incredible array of antiques, vintage and modern finds in art, sculpture, furniture and so many more crazy categories! #hpmkt
You know it's art when the check clears
Andy Warhol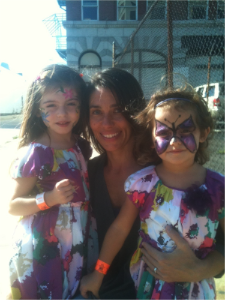 From early mornings in New York City to sunny travels in Rio de Janeiro, history lessons in Philadelphia to the Southern charm of High Point, my journey now finds me on the South Shore in beautiful Hingham... And all along I've been sourcing the important and rare finds in antique, vintage and modern. I'm Heather Karlie Vieira, welcome to 20th Century by HKFA. I suppose it all started back in the 1980's when I'd be in the flea markets of rural New Jersey with my family. I'd be walking along amazed by all of the offerings... from Queen Anne chairs to Freddy Mercury records, crystal chandeliers to ball gowns, brass side tables to ships models... it was all there for the offering.
Fast forward to 2002, I had moved to New York City with the dream of becoming an antique dealer. With a six month sublet and six hundred dollars, I set out into the City that Never Sleeps. It was here that I happened upon the world famous 26th Street flea market. Every weekend dealers brought their freshest finds and the buyers lined up with flash lights in hand to buy them. I had found my passion in antique and period picture frames, so a specialist I became. Soon thereafter I established myself as a serious dealer in fine picture frames and found my clients throughout the coveted Upper East Side and all along upper Madison Avenue. With a selection of frames on my shoulder and a swipe of my MetroCard I was transported from my studio apartment in the West Village to another world. A world of Picassos and Kandinskys, Cassats and Sergeants, Titians and Tintorettos... it was magical. As the years went on, my eye became drawn to art, furniture, lighting, case goods, accessories, you name it! I was now a regular exhibitor at the Pier Antique Shows and the downtown Armory Antique Shows.
My client roster was growing and so was my family. I met my husband while waitressing (because everyone in New York City has more than one job) and we welcomed our first daughter in 2008. Buying and selling continued to grow and so did our family. We welcomed our second daughter in 2009. New York City had given me a profession and a family. Life was wonderful. By then we were living in the same tiny West Village studio apartment that I had moved into back in 2002 and it has become just a bit too small for the four of us.
So we pulled up stakes and moved to Cidade Maravilhosa, Rio de Janeiro. My husband is a true Carioca and I immediately fell in love with the rhythm and beauty of Rio. I soon discover Praca Quinze, the famed flea market, as well as a new passion - Brazilian modernist furniture. I had soon bought enough to fill a container and ship it back to New York City. The market was ripe for the ultra fresh, ultra exclusive finds. We slowly wound our way back to the States and settled in Fairfield County, Connecticut. Beautiful scenery with the added bonus of proximity to New York City, we were enjoying it all. After a couple years there we headed to my hometown of Philadelphia. Home of Rocky, the cheesesteak and our Founding Fathers. It was a great move as the buying in Philly was particularly strong and it was here that I discovered the Antique and Design Center of High Point.
Through my dealer friends, I began to learn about the twice yearly event of High Point and more importantly about the exclusive Antique and Design Center - a vetted showroom of over 70 dealers in antique, vintage and modern furnishings. I am proud to say that this coming October will mark my fourth exhibition and sale there... the sky is the limit! It was here that I had the pleasure of selling to top design industry icons who regularly grace the covers and pages of the finest shelter magazines.
Life and business were running at a fast clip. So we have chosen to make another move. We've settled on the South Shore, Hingham to be precise, and I've opened a vintage, modern and antiques warehouse of sorts in Weymouth. I'm working with
Gretchen Mellon Aubuchon
and
Brendan Von Enck
of
Fashion+Decor
, one of our industry's top Public Relations and Marketing icons. I'll be looking forward to seeing you on the South Shore! All the best, Heather