play the video to see the 20th Century by HKFA store in Philadelphia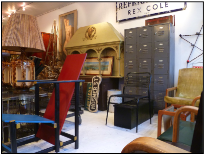 Store in Philadelphia
... Summer, here we come! Our showroom at
The Antique and Design Center of High Point
during Furniture Market was an incredible success! Sales through OKL and Etsy are strong and the shop is gaining quite a following through our social media. We have also joined the weekly flash sale on Facebook by
Scowters
. Our neighborhood, Fishtown, is bursting at the seams with everything, and there are a few new restaurant concepts in the works on our block! Come in and see what we have for you!
20th Century by HKFA
is open usually in the late afternoons, sometimes on the weekends, often times by chance and always by appointment or online. Check our
Facebook
page and like us for more info and visit our
website
!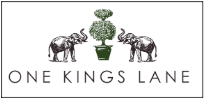 Big News
... 20th Century by HKFA has joined one of the most popular online vintage and antique marketplaces. We're excited to be partnered with
One Kings Lane
. With over 7 million registered users, this site has an incredible audience! We post to the site every week, so there's always something new! At the store, we're open Thursday through Saturday from noon till seven. By appointment and
online
anytime...

Scowters!
... This is an incredible flash sale held once a week. Each Thursday starting at 8pm, the Scowters folks upload amazing fresh-to-the-market merchandise to their
Facebook
page. These items are from dealers located coast-to-coast, 20th Century by HKFA included. The buying begins in earnest. We are so happy to be part of this fantastic sale!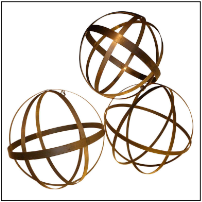 20th Century Traditions
...
I'm an antiques dealer for this generation and the next. Being part of the history of works of art as they pass through hands and through time is an honor. The works I encounter, open me to learning a new category, or style, or artist, or... everything!
This is our
blog available on Art Fix Daily
. Be sure to check it out and see what we have to say!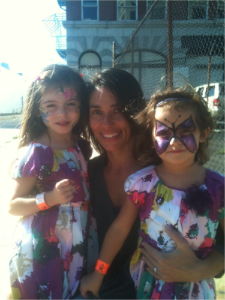 Who is Heather Karlie?
I am an antiques dealer for this generation and the next. There could be no better job than this. Being part of the history of a piece of furniture or a work of art as it passes through hands and through time. Is there something better. Each day is a history lesson. With each new piece that comes into my inventory, I am open to learning a whole new category, or style, or artist, or... everything! Buying great design that has form and function is a big part of my job. Getting it into the right place is the other. I'm happy to be represented by One Kings Lane. Reaching over six million folks with their daily updates, is a wonderful way to introduce my taste to a truly interested audience. Meeting new people is also a big part of my business. Exhibiting at antiques shows in the New York area affords me the opportunity to meet new clients and other dealers. Well vetted shows are a great way to introduce an audience to HKFA&A. They allow everyone to meet face to face. This personal time is perhaps some of my favorite! This is also a big reason why I love this business, the personal relationships that are built. Please enjoy the HKFA&A site and feel free to contact me by phone or email if you'd like to discuss any of the works here, at my shop 20th Century by HKFA or on One Kings Lane. Looking forward to hearing from you and to working with you soon! All the best, Heather


Heather Karlie Fine Art & Antiques.
Designer 20th Century Furniture. American Art. Mid-Century Paintings. Antique and Modernist Picture Frames. Vintage Industrial. 19th Century Antiques. Lighting, Lamps, Chandeliers, Sconces. 20th Century Designer Works. Garden Furniture. Important American Paintings and More...