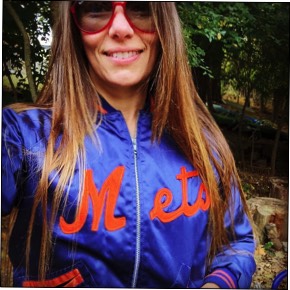 Now. Here. This.
Visit
Market Stalls at the Boston Design Center
! This fresh concept from the Boston Design Center finds 20 hand picked antiques and vintage dealers exhibiting and selling in 'Market Stalls' directly to the Boston Design Center clientele. Located on the 2nd floor of the Boston Design Center, the Market Stalls will be open to the trade and to the public, Monday through Friday from 11am to 5pm. I'll be sure to keep the 20th Century by HKFA Market Stall stocked with fresh-to-market finds in modern and mid century furnishings, important 20th Century paintings, chic tabletop accessories, impressive lighting and so much more. Stay connected with HKFA and 20th Century by HKFA on social media to know first about new additions to the inventory, whether at the South Shore showroom located in Weymouth, at the Market Stalls in the Boston Design Center, at my Brimfield show or in the Antique and Design Center in High Point, NC!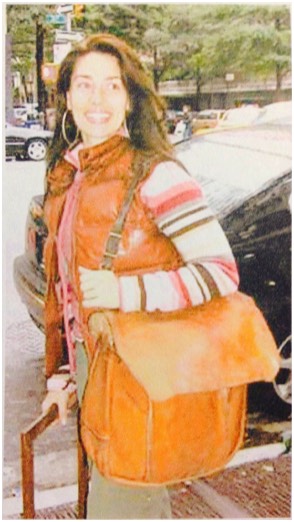 HKFA
MAGAZINE

When is a painting, not a painting... when it is a person. Recent discoveries in the art world have uncovered personalities, histories and mysteries. Notably, Philip Mould and Colin Gleadell told a story of a '20's British socialite. And now,
click here
to read the story of a long lost portrait and just who this mystery man turned out to be.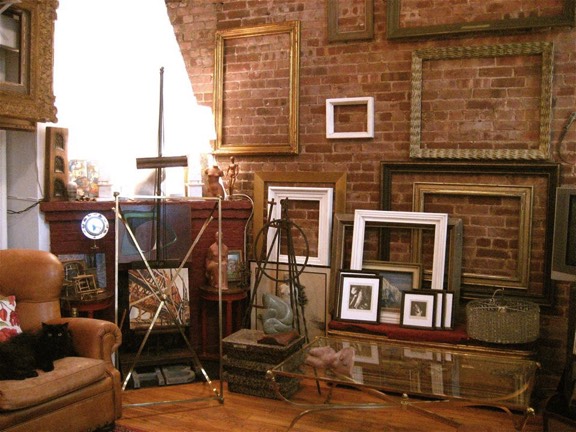 HKFA is Heather Karlie Fine Art...
In a 341 square foot apartment packed to the walls with fine antique picture frames in New York's West Village, Heather Karlie Fine Art was founded in 2002. Reaching out to Manhattan's elite Upper East Side art galleries, I asked for appointments to show them my inventory of picture frames. The reception was warm and I soon found myself schlepping armfuls of frames on the 1 train to Union Square, then changing to the 6 train uptown. Yes. I started my business with a MetroCard. Only a few times was I actually asked to leave the train, most times it was smooth sailing and an interesting ride to boot. It's not everyday when you see someone with ten antique frames on their shoulders. Not even for so-called 'jaded' New Yorkers. I had a business. And an awesome opportunity. Pablo Picasso is quoted as saying, "inspiration exists, but it has to find you working". New York City is the city of inspiration!
And those ten years in New York City, saw me start my business as well as another business… 20th Century by HKFA. Heather Karlie Fine Art is a business for and about art. While 20th Century by HKFA is for and about all those crazy things I like to buy…
20th Century by HKFA
Visit my
website
, visit my
showroom
on the South Shore of Boston in Weymouth, MA or stop by my booth in the Antique and Design Center of High Point during the extravaganza that is Furniture Market every April and October.
You know it's art when the check clears
Andy Warhol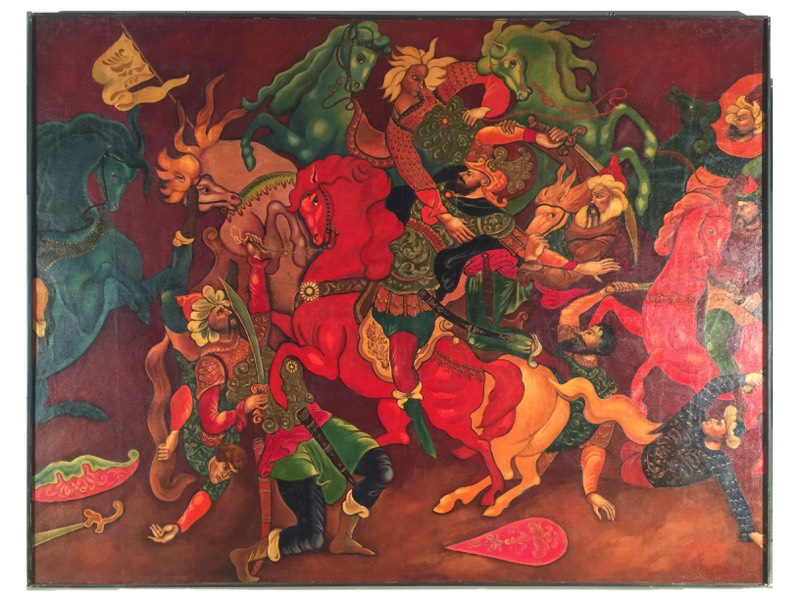 SPOTLIGHT ON
...
Russian Art
This panel from the triptych by Russian - Ukrainian artist Evgeny Andreevich Agafonov (Eugene Andrew Agafonoff) depicts the battle from the 12th Century epic Russian poem The Lay of the Host of Igor. Mr. Agafonov was born in 1879 in emigrated to the United States in...
click here to read more
.